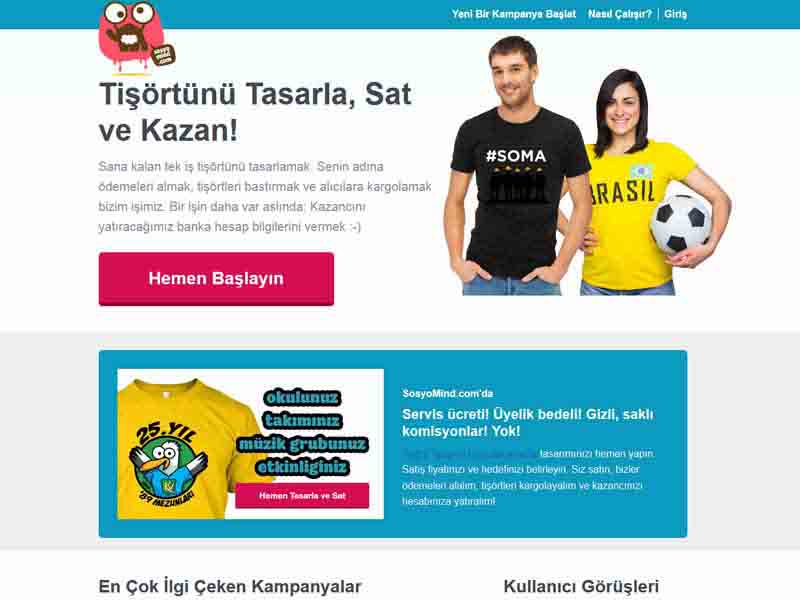 Sosyomind
Design & Development
The idea was to create a crowd funding online platform which will help user to raise the funds by creating t-shirt designs and selling them. The website incorporates a brilliant T-shirt design tool that is highly user-friendly and allows users to create unique t-shirt designs.
Features of the website –
Allowing users to design T-shirts
Users can create designs for any event or purpose
Users can launch a campaign with the target sells
Once the target achieved, the website will charge the buyers and deliver the t-shirts
Features of the T-shirt design tool
Easy to use
Compatible with all the major browsers
Technology used - PHP 5.2x, MySQL5.2x, JavaScript/Jquery & Ajax, Adobe Flash
If you want to build anything similar, feel free to discuss with us. Call us at +91 20 3291 3760.