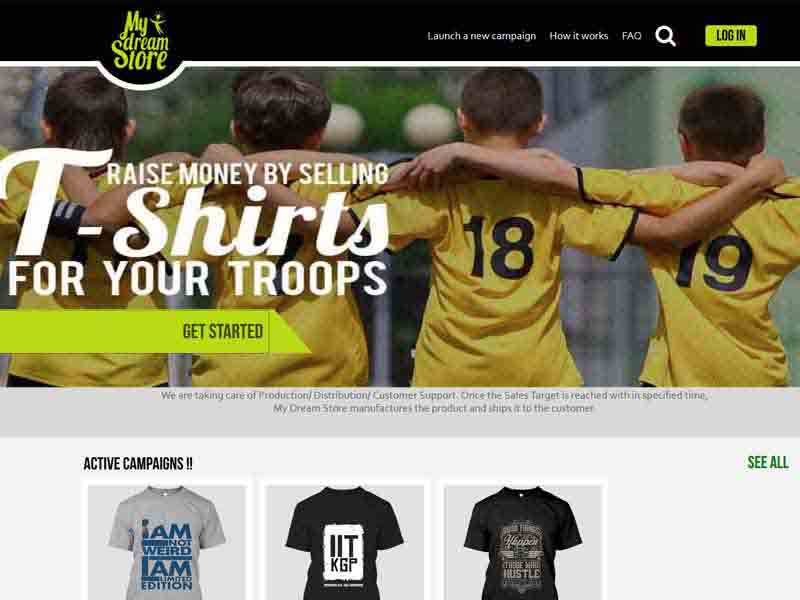 My dream store
Design & Development
If you are looking for raising funds, then what would be better than raising the money by selling exclusive T-shirts! Isn't it a brilliant concept? The website is an outcome of this brilliant concept that we have brought into reality for our client. We developed a T-shirt design tool that has been integrated in the website. The basic function of this tool is to allow user create designs for T-shirts and launch campaign for raising fund. User can design t-shirt, set a target and tell his story. Then, he can share his page with friends, family or group. Once the campaign ends, the user can hit the target where the website will deliver the T-shirts by charging the buyers. Eventually, the user gets benefited.
Key Features of T-shirt design Tool
Easy to use
User can create striking designs for T-shirts
User can design T-shirt for any purpose or event
User can launch a campaign with target sell
Compatible with all the major browsers
Built on advanced technology
If you have anything similar to discuss with us, call us at +91 20 3291 3760 or Send us an email at nfo@panaceatek.com.