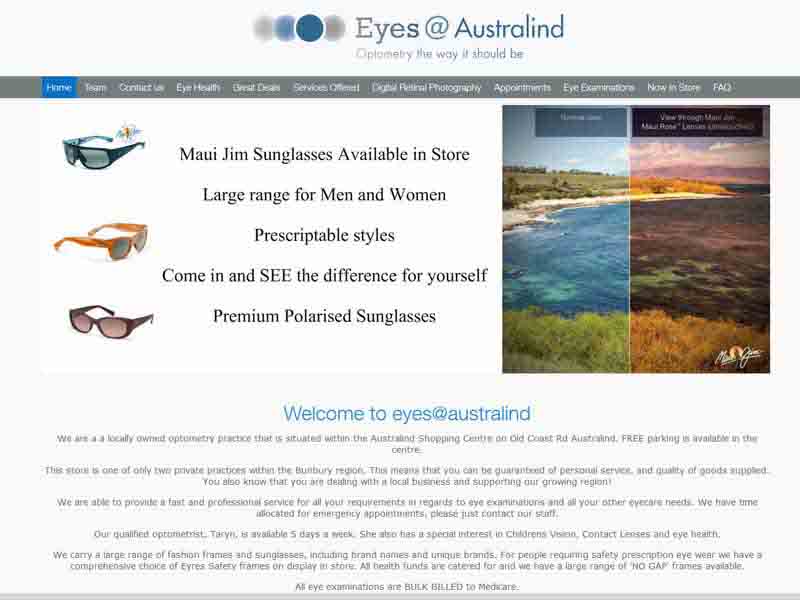 Eyesataustralind.com.au
Design & Development
The site was already exist. The client needed to upgrade it into a CMS site.
Key features of the site –
All contents and fields, categories and sub categories are admin manageable.
Site is compatible with all the major browsers
The Technology used - Wordpress 3.8.1, MySQL 5.2x, Java Script, JQuery, HTML 5.0/CSS 3.0, Ajax.
If you want to upgrade your existing site into CMS site, we will ready to upgrade your site into a robust CMS based site. Call us at +91 20 3291 3760 or Send us an email at info@panaceatek.com.