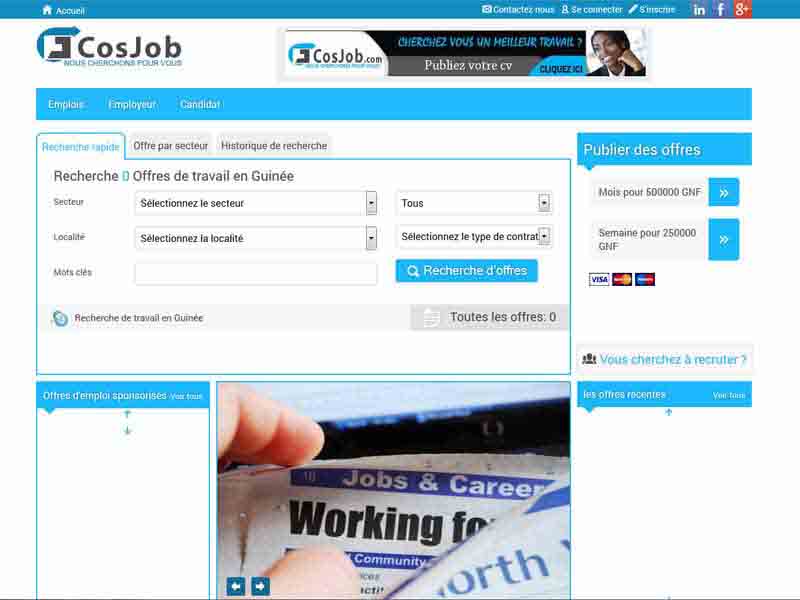 Cosjob
Design & Development
The website is an online job portal where the candidates can search the job and the employers can post the job. Both the candidates and the employers need to register first before searching and posting the jobs. Employers not only post the jobs, but also select the candidate for a particular job. Registration is free for candidates. Employers need to pay an amount for registration.
Features of the website -
Candidates can search the jobs
Employers can post the jobs and select candidates
Free registration for candidates
Employers' registration is chargeable
Employer can select a plan and search CVs in order to find the right candidates and contact them
Website is compatible with all the major browsers
The Technology used for creating the website - PHP 5.3x CodeIgniter (CI) framework, MySQL 5.2x, JavaScript, Jquery, Ajax, HTML5 and CSS.
If you want to create anything similar, we are ready help you. Call us now at +91 20 3291 3760.