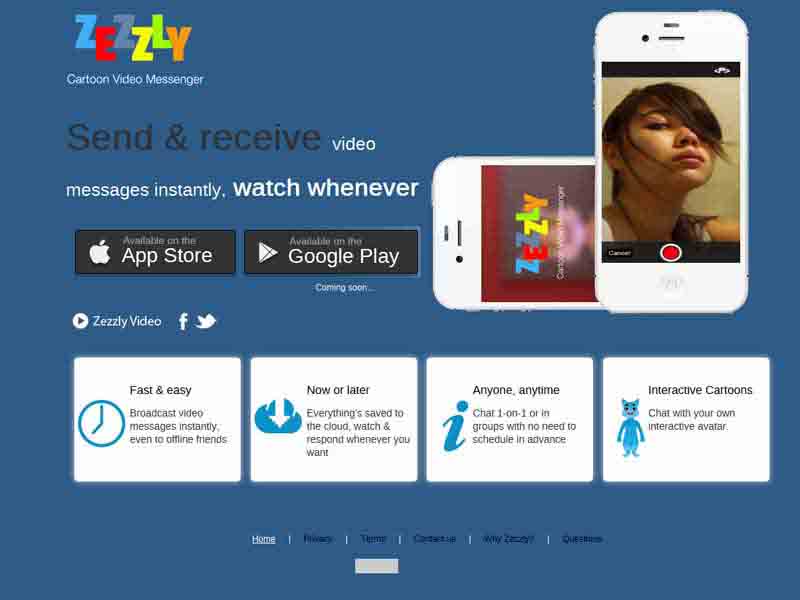 Cartoon Video Chat iPhone App – Zezzly
Design & Development
Want to interact with your friends in a new way? Zezzly is a sheer fun and joy to chat with your friends through video messaging. Now, you can speak with your friend in your own interactive avatar! This app is developed to provide an amazing chatting experience to the users. It makes video messaging sheer fun and joy. User can send video messages instantly and easily in a highly interesting way.

Features of Zezzly
It functions both online and offline
Amazing chatting experience with two comic cartoon characters based on gender
User can create a profile, add and invite friends
Both online and offline functionality
User can send live video message to his/her online friend only with one tap
User can send recorded video message to his/her offline friend
User can share the text message
Group messaging functionality
User can create a group for group chat
Social media integration of Facebook, Twitter, etc.
If you are looking for something wonderful to interact with your friends through your iPhone, then Zezzly is the best app that makes your conversation a ride of fun and joy.
Call us at +91 20 3291 3760 to know more about this app.